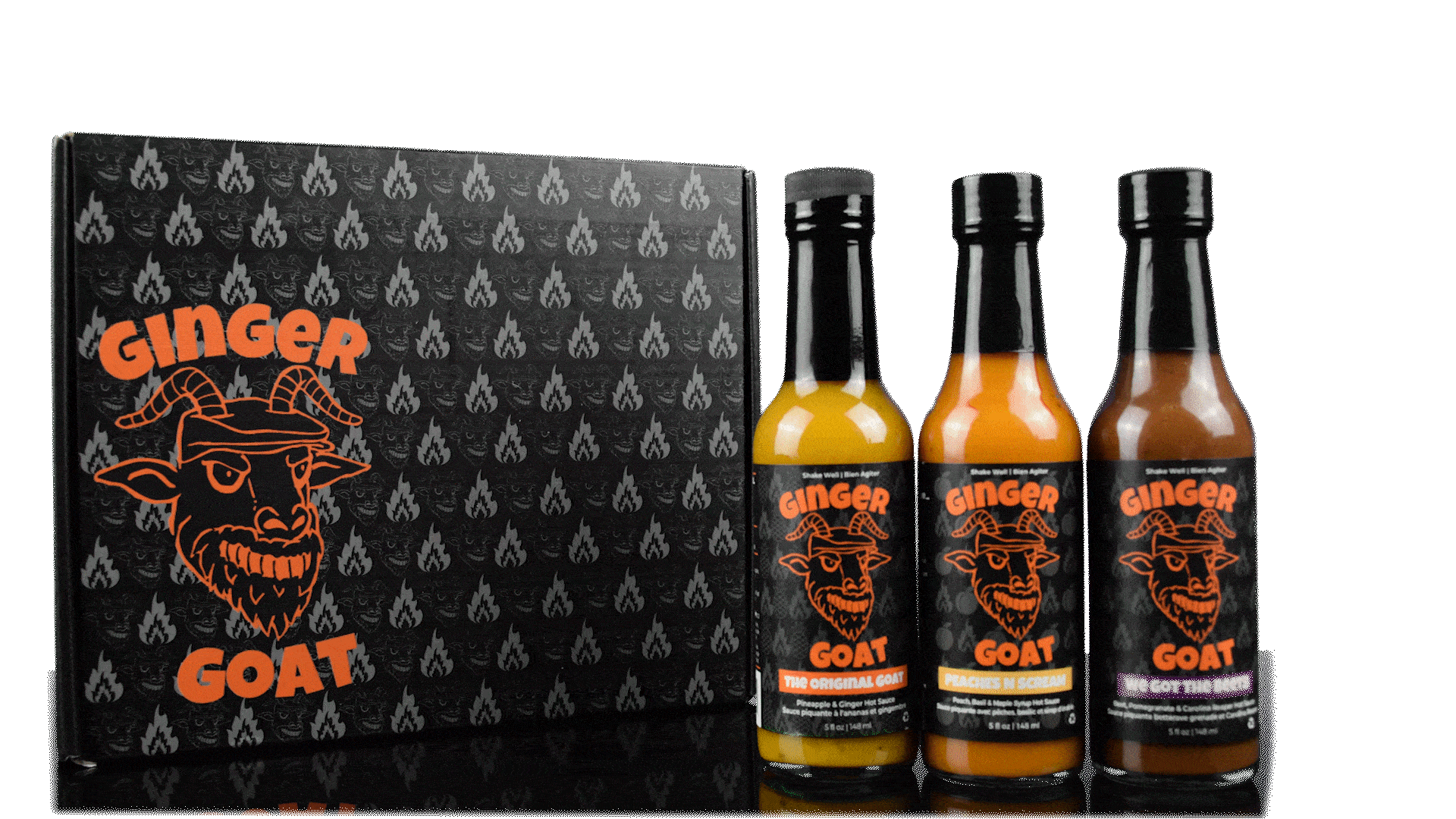 ---
Create your own 3-pack! Choose any three of our sauces and save. 
Mix and match as you will or order all 3 the of the same to stock up. No matter how you pick 'em, there's a headbutt of flavour coming your way!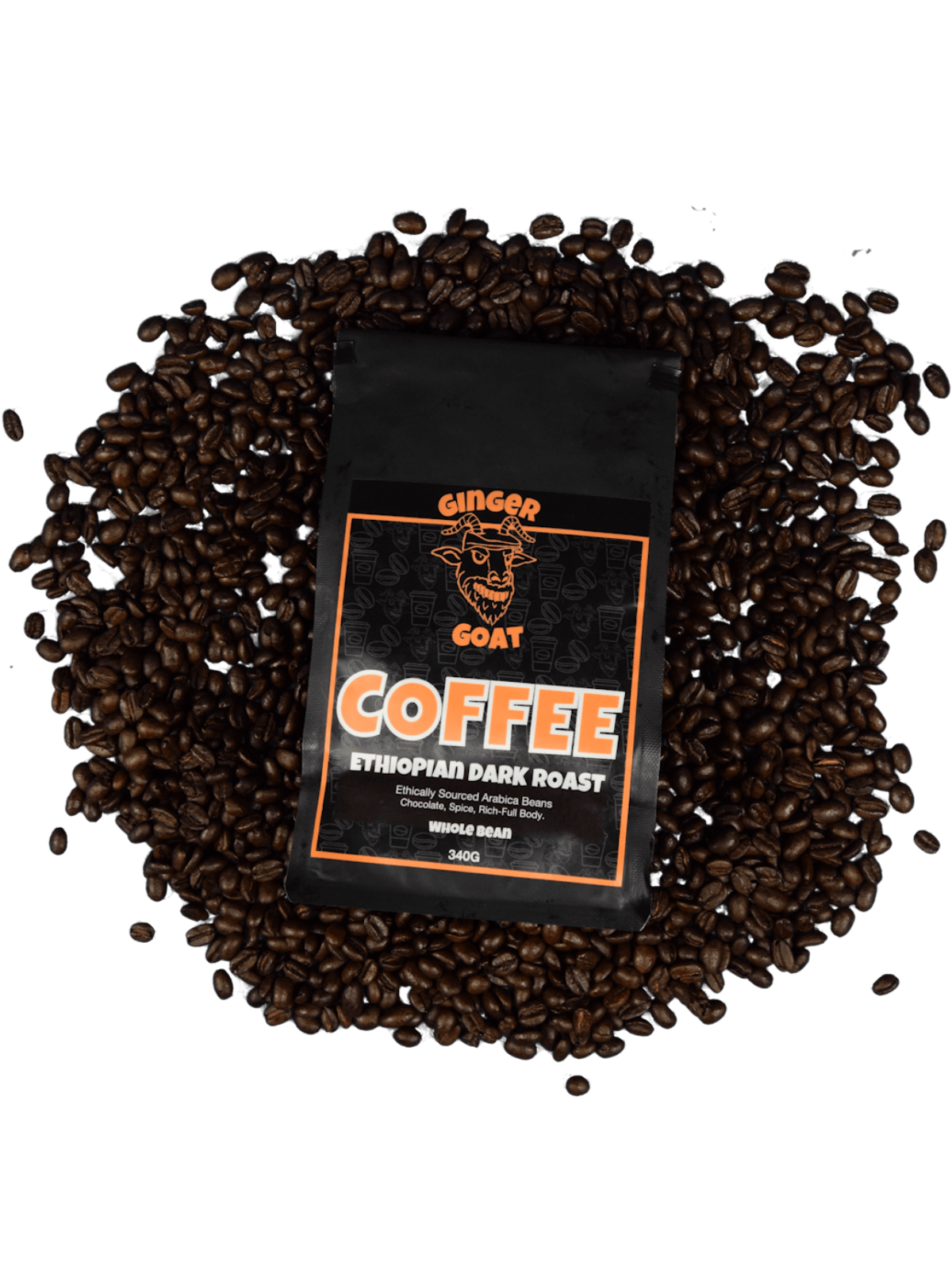 ---
Start your day with a headbutt of flavour!
Legend has it that a goat herder named Kaldi found his goats to be extra frisky after nibbling the berries of a certain tree in the Sidamo Region in Ethiopia's Central Highlands. Little did he know that he and his goats had just stumbled upon what would become the world's most popular beverage.  
Ethically sourced from the very same region in Ethiopia, the Ginger Goat Dark Roast is a blend of Arabica and Heirloom bean varieties that delivers chocolate, rich, full-bodied taste with the littlest hint of spice.
Grab today by the horns! Be bold. Be spicy. Be frisky. Be the Goat!
Promote the Goat!
View all