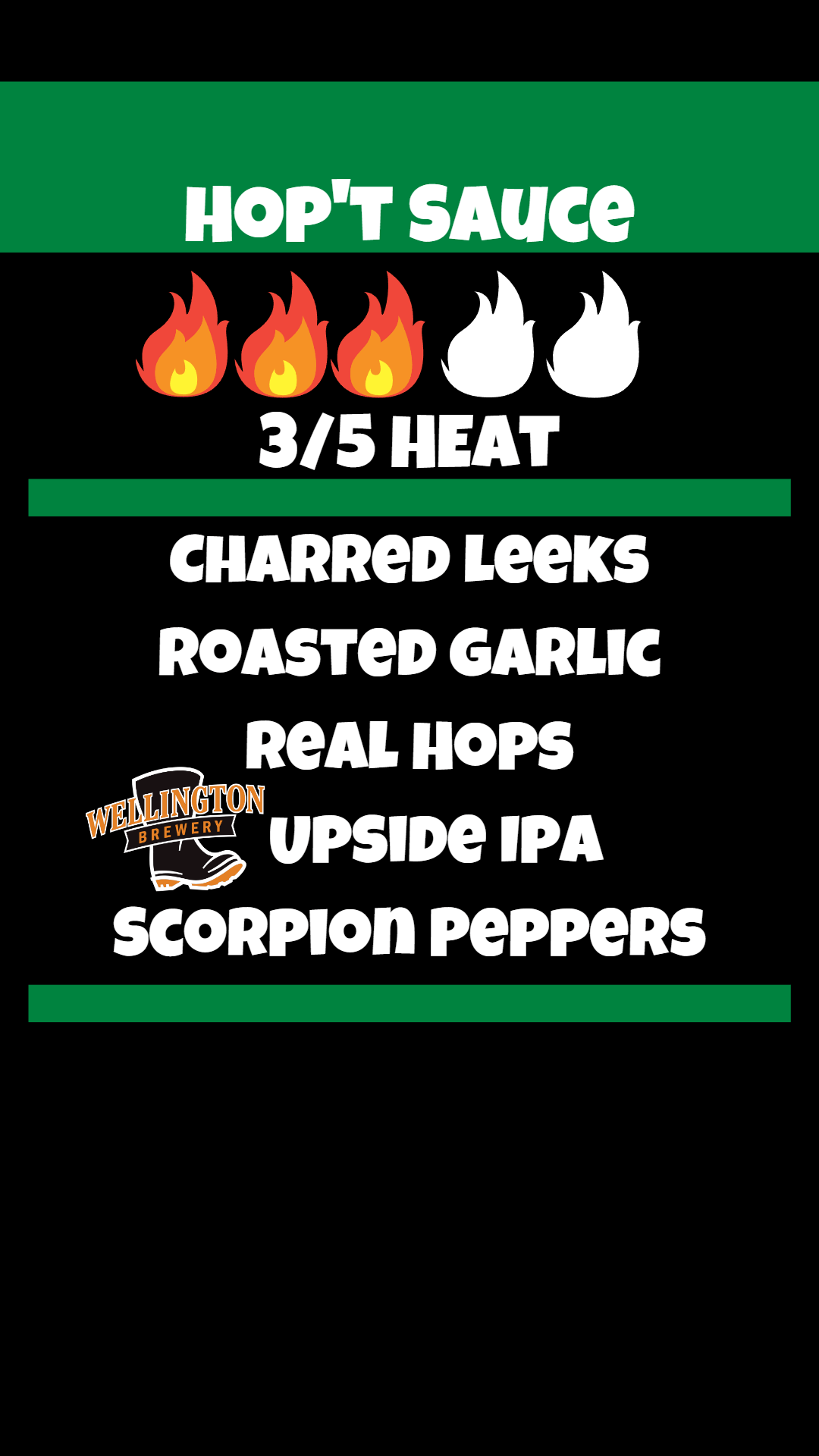 Hop'T Sauce
---
Hay Friends, meet Hop't Sauce! 
This is what happens when a hot sauce maker and brewmaster walk into a bar.
Utilizing hops and a splash of IPA, this sauce has bright citrus and savoury notes with back-end heat provided by Red Scorpion peppers. 
Your tastebuds are sure to HOP to attention with this sauce!
Ingredients:
Leeks, Beer (Water, Barley, Hops), Apple Cider Vinegar, Scorpion Pepper Mash (Scorpion Pepper, Vinegar), Canola Oil, Water, Garlic, Lime Juice, Cilantro, Hops, Kosher Salt, Turbinado Sugar