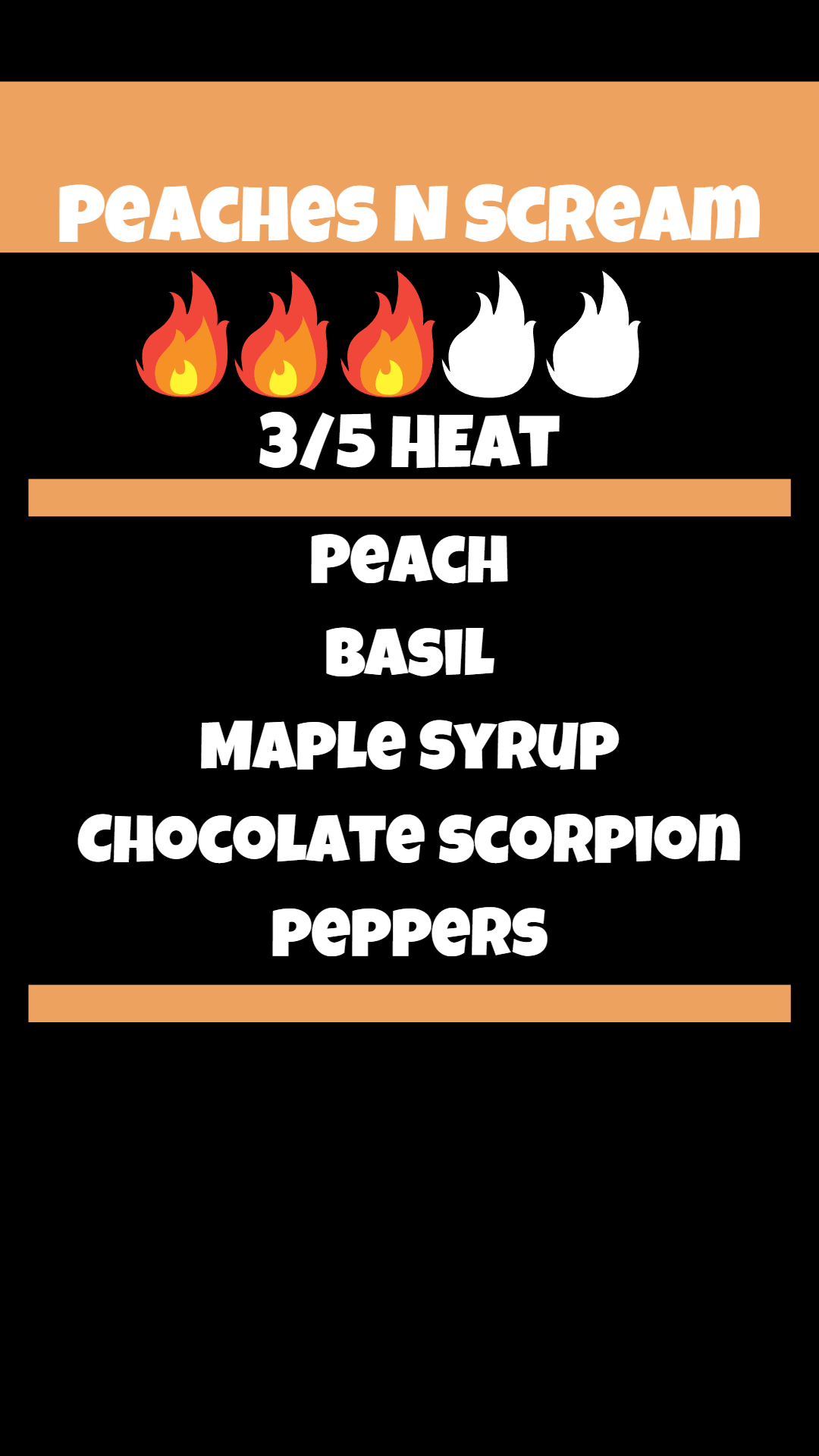 Peaches N Scream
---
Sweet Peaches and Canadian maple syrup combine with fresh basil, ginger and spices to form a solid base for this sauce. 
Starting off on a sweet note, your taste buds are quickly reminded this is indeed a hot sauce as they meet the floral heat from the formidable Chocolate Trinidad Scorpion Pepper.
Sweet, Savoury and Spicy.....Oh My! 
This sauce was featured in the December 2021 Heatonist Hot One's Subscription Box!
Ingredients:
Peaches, Apple Cider Vinegar, Chocolate Scorpion Peppers, Lemon Juice, Maple Syrup, Carrots, Extra Virgin Olive Oil, Ginger, Paprika, Kosher Salt, Spices