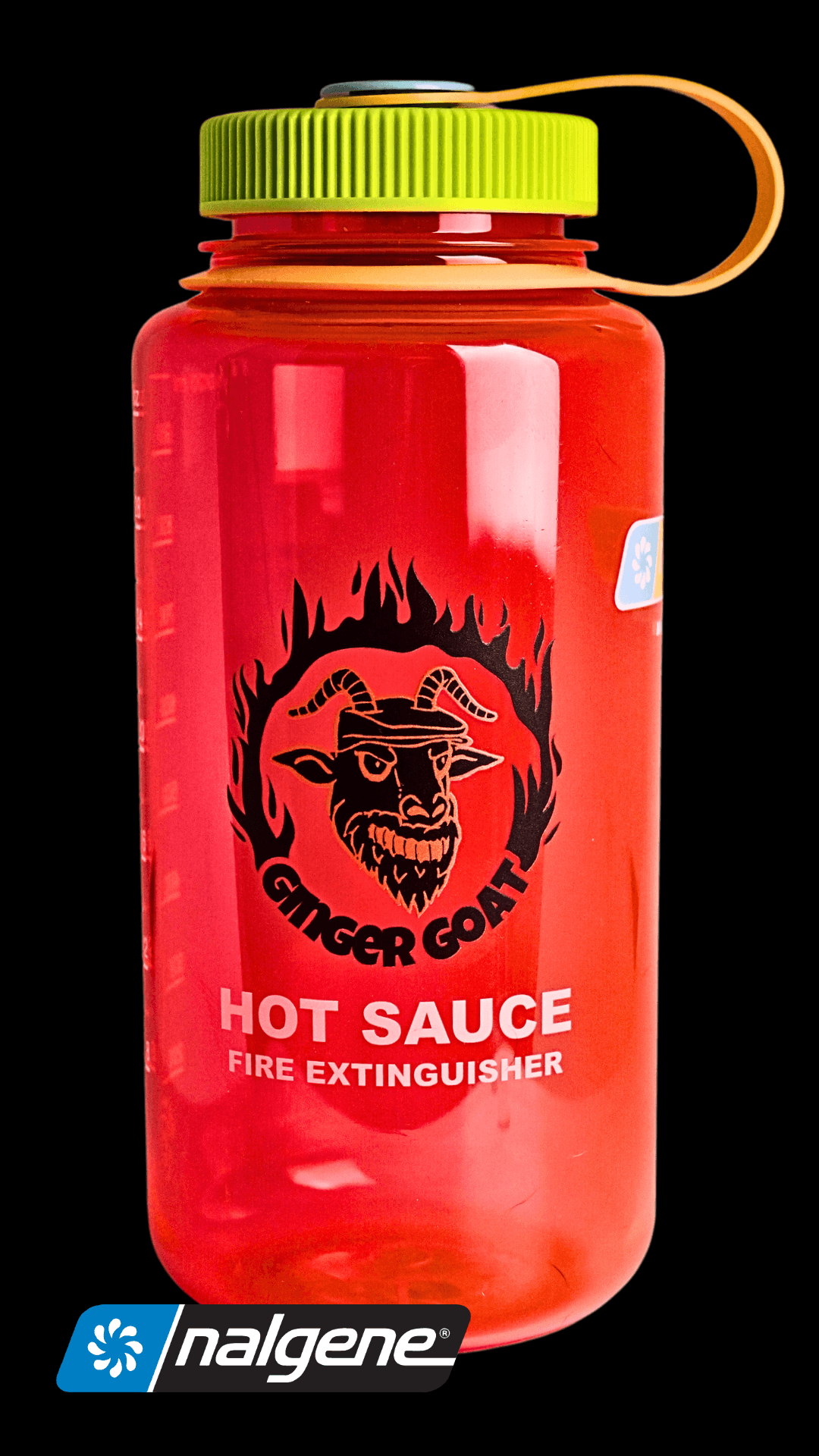 Hot Sauce Fire Extinguisher
---
Introducing the one and only solution to the burning problem that's been plaguing hot sauce enthusiasts everywhere - the Hot Sauce Fire Extinguisher from Ginger Goat Hot Sauce!
This innovative bottle is like having a tiny firefighter at your disposal, ready to douse any inferno that might ignite in your mouth after one too many drops of our scorching sauces. And the best part? It's an authentic Nalgene bottle which means it's BPA Free, environmentally friendly and can handle the heaviest of headbutts without breaking. 
But that's not all! This multi-purpose bottle also doubles as a handy hydration tool, so you can quench your thirst after your mouth has been roasted by our sauces. And with its compact size, you can take it with you everywhere - from the gym to the beach, and even to the depths of a volcano (okay, maybe not that last one, but you get the idea).
So why settle for a boring old water bottle when you can have a Hot Sauce Fire Extinguisher from Ginger Goat Hot Sauce?
It's the perfect gift for the spice lover in your life, or just a hilarious addition to your own hot sauce arsenal. Don't wait, grab yours today and say goodbye to fiery mouth syndrome forever!